Emotional Eating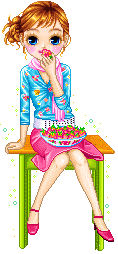 Are you an emotional eater? A lot of people are and I think I'm one of them. When emotional turmoil hits me and I am facing difficult situations, I usually turn to foods. And the result? I gain weight. I'm glad that my body structure helps me a lot. I never go beyond 133 pounds, but me being short, I still look a little heavier.

If you're also an emotional eater, you might find this article entitled Emotional Eating: 3-step Cure helpful. This blog post written by a life and wellness coach has help me control my eating during those troublesome moments.

You can read the said emotional eating post here.