10 FREE ONLINE SPELL CHECKER
Do you check the spelling of the content of your blogs or pages as they are posted? I am aware that checking spelling of the text on your web site/ web page is important to ensure readability for your readers and good delivery of whatever stuffs you're trying to convey. I am guilty of spelling errors sometimes. English is not my mother tongue and I must admit, I wasn't attentive during my English classes before. I prefer Mathematics more than English but as I grew up, I appreciated English better. But still, when I am in a rush, I don't spell check my posts and and after few days, when I re-read my entries, I sometimes find several typos and misspelled words.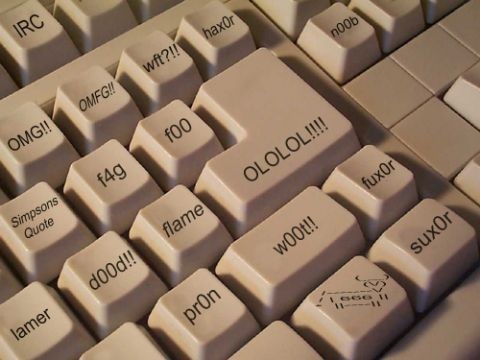 Misspellings and typos can be embarrassing for any publisher and annoying to readers.
How would you lkie to red a pose like thes? I am srue it's a little bit you confuisng and just wnat to close the open broswer and get the hell uot
. I realized , that it is ALWAYS good spell check any page or post in my blog, in any context, before publishing it because proper spelling can make a big difference. It creates good impression on your readers and doesn't only ensure good content accessibility, but also helps Search Engines' ability to crawl and index your posts. Avoid misspellings and typos. If a certain spell checker doesn't find a match of the word in your webpages or posts in their spell checker dictionary, spell check utility will alert you that the word might be misspelled. In most instances, the spell checker will then offer a list of suggestions or possible word replacements for words caught by the spell checker. It is important to remember that although online spell checkers can help you cut down on spelling errors, you also need to know your language well because the spell checker will not find words which are misused but spelled correctly.
Spell checker won't
sea
this kind of
miss steaks
.
Eye
am
shore
you know what I
men
.
(Spell checker won't see this kind of mistakes. I am sure you know what I mean.)
As long as the words are correctly spelled, spell checker will ignore errors. Spell checkers can only check if words are spelled correctly, not if the sentence makes sense. Proof reading is important.
I searched for free spell checker online and found these fast and easy to use online spell checkers for anyone .
10 FREE ONLINE SPELL CHECKER
(Clicking the spell checker name opens a new web browser, leading you to the spell checker site.)
1.
SpellCheck.net
- Free Online Spell Checker, you just need to copy and paste your word or whole document to their site to check and correct it online.
2.
Orangoo spell checker
. Simple, free and super easy to use online spell checker, fast results. You can spell check in 27 languages! You can spell check some of your text or your entire website.
3.
The Solution Cafe spell checker
- A free online spell checker for you to use. Spell check text in English, Spanish, French, German and Italian using virtually any web browser. Medical spell checker also included.
4.
Spellex spell checker
- allows you to spell check basic english terminology. You simply enter the word or copy and paste into their online spell check dialogue box. Spellex spell check software is perfect for all professions. Whether your need is for a medical spell checker or just a basic spell check program.
5.
Free Medical Spell Checker
- Online medical spell check tool available for medical terminology and pharmaceutical terminology. Great for medical students and professionals.
6.
SpellJax
- Free Online AJAX Spell Check. Instantly Spellcheck Your Text Online for Free.
7.
ieSpell
- A free Spell Checker add-on for Internet Explorer. Add spell checking capability to web based HTML Forms, contentEditable IFrames and more.Internet Explorer browser extension that spell checks text input boxes on a webpage
8.
iGoogle SpellBoy's spell checker
- iGoogle is a more personal way to use Google.com. You can customize your page anyway you like, by adding your favorite themes and gadgets from across the web. Check your text for misspellings with SpellBoy's spell checker!
9.
Design 215 Spell Checker
- this utility spellchecks your text against a 99,000+ word dictionary. The entire text is checked at once and all of the unknown words are highlighted in red. If you enable suggestions, correctly spelled words will be listed immediately after each unknown word.
10.
Spelling Cow
A web-based spell checker that can be installed on any Internet web form. Add just two lines to install. Free and licensed versions available.SpellingCow is the first application to use COWS Ajax, the next evolution in web2.0.
I have not tried using some of these online spell checker, but you might want to check them out and see which one you'll like better. If you know any free online spell checker, let me know so I can add it on my list.