Come out of your shell
Are you a shy person? Would care care sharing any embarrassing moment? What if I share my most embarrassing moment, will you share yours too? Coming out of your shell is never easy but it sometimes makes you feel free and move on from whatever shame you felt before. I have embedded a video below sharing one of the many embarrassing experiences I had.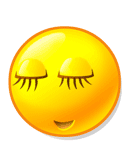 Speaking of shell, do you eat Gulf oysters? If you do, please know that there is an overwhelming potential hazzard associated with eating raw or undercooked oysters. Be informed and be smart about this. Visit Beoysteraware.com to learn more.